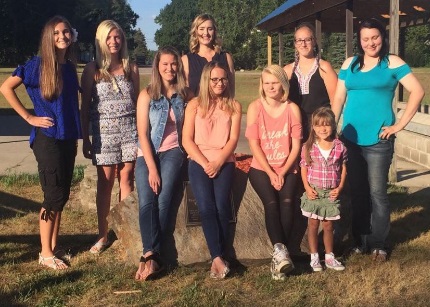 Lakeview's Music in the Park summer concert series has been expanded to include two evenings during Summerfest at Lakeside Park...Thursday evening Boat Parade and Saturday evening prior to fireworks over the lake. Then the regular series begins Wednesday July 5th at the Rader Outdoor Theater. This brings our total to ten musical events. What with talent fees, sound rental, hospitality, programs, etc our budget is stretched to the max this year.
Hover to pause
As all these concerts are free, we must rely on sponsors to pick up the tab, and we have a great many businesses and individuals who make certain that everyone can enjoy Lakeview's Wednesday night tradition free of charge. About 80 percent of the funding comes from the "corporate level" hosts, while the other 20 percent from our "park patron" members, who we wish to thank and acknowledge them both here and in each of the evening's programs.
Here is a list of the "Park Patron" membership thus far this year: Lakeview Dental Associates, Cantwell's Hardware, Leonard Agency, Leppinks, State Farm Insurance, Lakeview Family Chiropractors, Keith and Deb Treiber, Fountain's Storage , Rader Farms, Tim and Teresa Erspamer, Jack and Luann Koester, Griffith Photography, Diane and Randy Robson, Patricia Hinricks, Lavonne Moblo, Janet and Gene Hashley. Hopefully there will be more to come and we will acknowledge them both here and in the event programs as well.
We will also bring you up to date on the "corporate level" sponsors and the event they will be hosting shortly. And, as always, a very special thanks to Spectrum Kelsey Hospital who each year acts as the co-sponsor for each of the concerts.
We invite your readers to consider helping us with the fund raising by sending a contribution to: Music in the Park, PO Box 529, Lakeview 48850
You can check out our schedule or even print it out at our website www.miplakeview.com