Through the influence of wrong peers, Maya went into the underworld endeavors of stealing, drug trafficking and prostitution, under the cover of a very perverse juvenile assembly, called the Alternative Lifestyle Club (The ALC). She joined the club in the pursuit of what she called her "destiny" and became popular among many top-notch Southern Africans.
After several disappointments, Maya thought she could use her connections to bite the fingers that fed her, by carrying out the assignments given her own way a way of letting the organization know that she was no push-over. But that was not the case! Consequently, Craig and Ms. Diana, the active players of the club, led this juvenile to her doom. They set her up and the police did the rest. The long arm of the law landed her in prison in Johannesburg. It was while she was in the prison that she realized that changing for the better would be the only way to save herself.
Through a favor from Van Brussels, a rich gold merchant, school owner and chairperson of the Louisville Shipping Company, against whom she had committed a crime in the past, Maya was released from prison before the stipulated sentence was up. She was sent to the United States for secretarial studies, worked for Van Brussels' company for a couple of years, and then returned to her native Durban home in South Africa with her husband, Daniel Young, to find her father, whom she had left years before.
Author biography: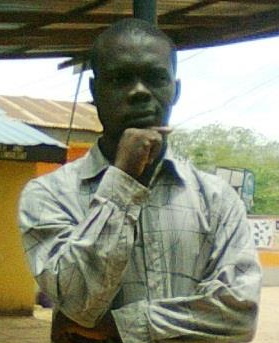 Philosopher, Socrates, 'Employ your time by improving with other men's writings so that you can gain easily what others labored hard for'.
Mr. Ben, as he is fondly called, is poised to impact humanity in all spheres of life and human recognition. With his knowledge zenith, he is willing to disseminate valued and ageless information to all interested persons, groups and organizations-what he toiled to gain over the years. To depict this feat, he has written over twenty breath-taking masterpieces that cut across almost very literary category to help improve the cause, shape and existence of humanity; sexuality, business anecdotes, science, home affairs, marriage, relationships, friendship, self-help, gender issues, life matters, motivational and inspirational interests, educational/academic matters and many more…He is still counting!
---