Scroll through the books here.
Or use the Genre links below to get to the Books you are interested in.

Click Here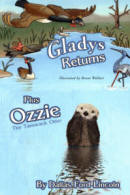 Chapter 1
Glady's The Tamarack Goose Returns By

Dallas Ford Lincoln
Spring came late to Lake Tamarack and those who had traveled south for the winter had to delay their trip back that year. All the animals who stayed year around anxiously awaited the return of their friends whom they had not seen for many months. Because of the late spring thaw their wait was even longer than usual....

Mazy's High Flying Adventure By Christine Gilliam Hornback
Mazy has dreamed of flying alongside flocks of Canadian Geese as they soar through the skies every fall and winter. However, she realizes that she is at a great disadvantage of being just an ordinary farm duck. She feels she is entirely too weak and small to ever fly such long distances. She also would never want to leave her owner Marylou as Mazy loves her very much! Come with Mazy as she receives a surprise that will take her on a High Flying Adventure of a life time....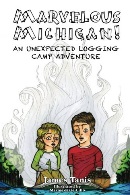 MARVELOUS MICHIGAN! An Unexpected Logging Camp Adventure By James Tanis
Siblings Jamie and Heidi head to the library to find a summer read, but end up in the library basement. They find a magical book that transports them back in time to a Muskegon, Michigan logging camp owned by the famous lumber baron, Charles Hackley!
How will the children fit in with these rough and tough lumberjacks? What will Charles Hackley do with them? How will the kids return to their own time, if ever?
Join Jamie and Heidi on their first adventure in Muskegon when the white pine was king!....

Also available at The Peddlers Patch in Lakeview MI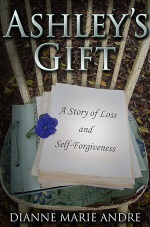 Ashley's Gift by
Dianne Marie Andre
While Jenna struggles silently with guilt, her cousin Lily arrives to offer domestic help. Robert distrusts Lily, who has a police record, but Jenna insists she's sincere. When Lily and precious belongings disappear, Jenna decides Robert deserves better and withdraws from his affections.
Ashley's Gift is a story about the healing power of self-forgiveness and understanding; a glimpse of God's grace in all our circumstances.....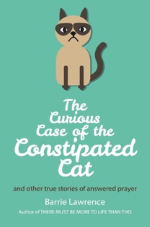 The Curious Case of the Constipated Cat by
Barrie Lawrence
The Curious Case of The Constipated Cat A terminally constipated pussy cat, two frozen shoulders, a man with a broken arm, a boy with a deformed arm, broken relationships, work overload, lost at night in a foreign city, irritable bowel, Crohn's Disease, financial challenges, wanting a husband, wanting a wife, not wanting divorce....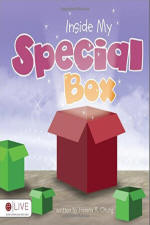 Inside My Special Box by
Helena R. Chung
My Box of Butterflies... Their beauty takes my breath away,
Their colorful wings, and unique shapes,
it's truly God's work of art, I say!.....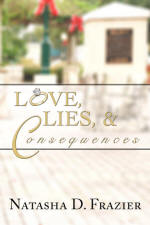 Love Lies and Concequences by
Natasha D. Frazier
Raegan stood at the entrance to the sanctuary on the arm of her father. The double doors remained closed as they waited to hear the wedding processional, signaling it was time for them to enter. She was so nervous that the bouquet of roses and lilies was starting to slide around in her hands.She was about to make one of the biggest commitments in her life. Marriage....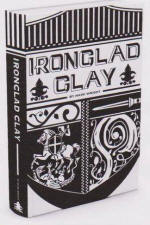 Ironclad Clay by Mark Wright
I hope you can relate to the story I am about to tell. It is called "The Good Samaritan and the Old Cracked Pot." This story is God's plan for redemption for all of lost humanity and it was told by the Master of Redemption himself, the Lord Jesus Christ....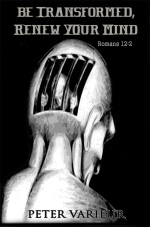 Be Transformed Renew your Mind by

Peter Varieur
An analogy between the Israelites journey to the promised land and our journey in helping others become disciples so they can do the same. Includes explanations and teachings of how to be effective in your journey. ....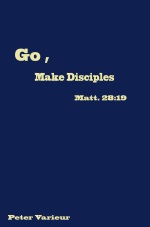 Go Make Disciples by

Peter Varieur
The purpose of this book is to assist you in carrying out the commission that was commanded by Jesus Christ before he ascended into Heaven as stated in Matt. 28:19-20 "Go therefore and make disciples of all the nations, baptizing them in the name of the Father and the Son and the Holy Spirit, teaching them to observe all that I commanded you; and lo, I am with you always, even to the end of the age." It will help you to be more effective in praying for the sick and setting the captive free, just as Jesus and the Apostles did ....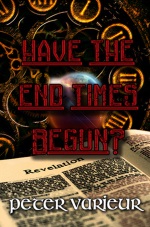 Have The End Times Begun by

Peter Varieur
Christians have felt that the book of Revelation is difficult to understand and seem to stay away. This book offers a detailed explanation of events that we seem to be approaching. We will go thru some of the important Old Testament fulfilled prophesies and the New Testament unfulfilled prophecy. I will go thru the book of Revelation chapter by chapter with detailed explanations . Other topics that I go over are Birthpangs, The Rapture, Trumpets, Anti-christ, Last Plague, Second Coming and the Millennium. ....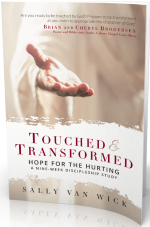 Touched & Transformed by

Sally Van Wick
Millions of men and women are tormented by deep struggles, past suffering, and emotional pain, unable to find peace, true fulfillment and lasting satisfaction. Because of these unresolved heart-issues, many are prevented from living in the freedom and victory of Christ. The great news is that Jesus not only came to seek and to save the lost, but also to give an abundant life here on earth to all who will receive it. Touched & Transformed is a discipleship study for those who want to be made well by the power and presence of Jesus. During this nine-week study, you will be guided through compelling testimonies from the Bible and remarkable insights into the wondrous Names of God. You will learn of the unhindered freedom that comes only from a touch of the Holy Spirit and develop a deeper understanding of God's healing, life-giving love. There is hope for the hurting. When Jesus touches you, every aspect of your life will be transformed! Jesus is willing, and He is calling out to you: "Do you want to be made well?".....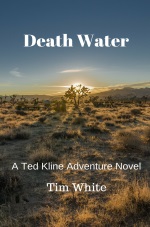 Death Water by

Tim White
Who bombed the sheriff's office in Sanderson, TX, killing the Sheriff and all but one of his deputies. How did Ted Kline, whose name has only been identified with failure, become the sheriff. And how will chasing the killers force him to confront the failures of his past?
After an unexpected tragedy, Ted Kline is thrown into a position that few believe him to be qualified. With the help of life-battered FBI agent, Kathleen McRae, and other law enforcement departments sent by the governor, Kline must wage war on enemies on the outside and the inside. A thrill-packed adventure with a high standard of morality, the first in the Ted Kline series is sure to get you hooked.
White's second novel is an action-packed thriller that takes you into the darkness of the emotions of broken people and displays the redemption of God......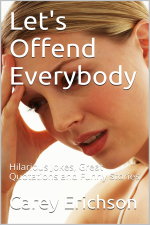 Let's Offend Everyone by Carey Erichson
There are no dirty jokes or porno in this book, but most are very risqué and very funny. We poke fun at everything and everyone, no exceptions. Black, white, boy, girl, other, Democrat or Republican, we don't care they are going to get it.
Author believes that a joke a day keeps the doctor away. With over 4,000 jokes in his library, one can imagine the variety found in his joke books. All of his joke books can be displayed on the living room table and read by anyone.....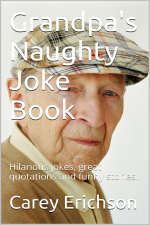 Grandpa's Naughty Joke Book by Carey Erichson
There are no dirty jokes or porno in this book, but most are very risqué and very funny. We poke fun at everything and everyone, no exceptions. Black, white, boy, girl, other, Democrat or Republican, we don't care they are going to get it.
Author believes that a joke a day keeps the doctor away. With over 3,000 jokes in his library, one can imagine the variety found in his joke books. All of his joke books can be displayed on the living room table and read by anyone......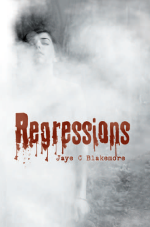 Regression by

Jaye C. Blakemore
Dr. Constance Avery, a middle-aged, workaholic psychologist thriving in Beverly Hills is asked by her partners to stop using what some would call an unconventional treatment - regression therapy. She chooses the alternative to leave the comfort of their successful practice.
Little does she know the day she started her own practice and continues using regression therapy as part of her patients' treatment, her life would take a dramatic change.. ....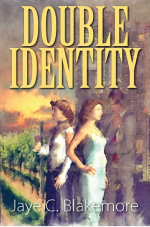 Double Identity by Jaye C. Blakemore
Identical Twins and Secret Lives...with Deceit, Murder, and Revenge! A passionate star-crossed romance between charismatic French vintner Cecile Cardin and elusive billionaire art collector Paul Allenwerth leads to the birth of beautiful twins Gillian and Julianne, who are separated at the age of three during a mysterious divorce, and raised in completely different environments: Julianne absorbs the artsy bohemian life of a small French winery, and Gillian lives in lonely luxury in New York City. Cecile and Paul take their shocking secrets to their graves…....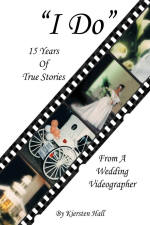 I Do by Kiersten Hall
If you will ever be, or ever have been part of planning a wedding, you must read this book. Kiersten Hall writes a delightfully entertaining recount of the matrimonial ceremony from her unique perspective as a Wedding Videographer....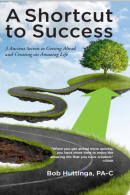 Shortcut to Success by Bob Huttinga
Reading this book might help you repair that broken elevator, but if you do have to take the stairs, there are only three easy-to-understand steps to success in family, occupation, recreation, health, and money. Many people will say there is not shortcut to success. They say you have to work hard. But you will learn that you can get ahead more quickly when you have a travel guide to help you clear past, outdated memories, clarify your goals, and see the future correctly, making your life an enjoyable, pleasant journey....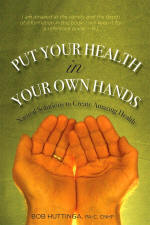 Putting Your Health in Your Own Hands by Bob Huttinga

Natural Solutions to Create Amazing Health
In Put Your Health in Your Own Hands, Bob draws on his personal experience as a physician assistant in family practice to show you many natural ways to improve your health. You will learn about your present level of health and how to overcome any obstacles that might be preventing you from reaching your health goals. By following these simple guidelines, you will learn how to convert your potential for amazing health into a reality.....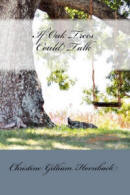 If Oak Trees Could Talk by Christine Gilliam Hornback
If Oak trees could talk, what stories would they tell? If she was the old Oak tree that loomed over Henry William Tyler's side yard for well over a century, she would have more than enough interesting stories to tell.
Maybe she would tell a humorous story about the time that Henry as a little boy helped himself to some fireworks from Mr. Harper's truck that turned out to be explosives....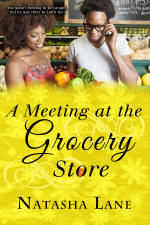 A Meeting at the Grocery Store by Natasha Lane
In a world of non stop information we all want to scream... I AM NOT LISTENING (but tell me anyway) at some point in our day. With information over load we often shut down, fearing yet the newest onslaught to our fragile inner selves.
Sometimes we just need a friend beside us, someone that gently reminds us of our own personal power. This book is geared toward the adolescent years yet is equally applicable to persons of all ages navigating this busy world of today.. ...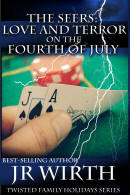 The Seers Terror On the Fourth of July By JR Wirth
During their annual pilgrimage to stay with relatives on the Fourth of July, an unsuspecting family is hit by lightning. In the aftermath, Jess the father of the family, finds that he can see future tragedy in the eyes of others. The gift, or curse, causes much anxiety, and at the suggestion of his seven-year-old girl, Jade, he goes to the Stratosphere in search of a two-dollar blackjack table,.....

Terms of Surrender by Lorrie Farrely
The War Between the States not only destroyed all Michael Cantrell loved, it left the young, former Confederate cavalry officer without faith or hope, a solitary, haunted man trying to escape his demons in the vast western frontier. Then, one spring day along the Wind River,....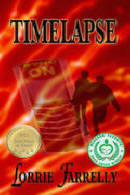 Time Lapse by Lorrie Farrelly
The accidental death of his beloved wife sent Alex Morgan into grief and rage, eased only by a profound bond with his son. Suddenly his life is shattered again when a chance discovery propels him into a world gone horribly, terrifyingly wrong.
Piecing together clues in this new nightmare, Alex suspects a colleague of taking a few, meddling steps back in time,....

Someone To Watch Over Me by Fran Connors
In 1930s Spain, Alicia has it all; youth, beauty, brains and wealthy parents in the sherry business. It all comes crashing down when she kills the son of the corrupt local police chief for trying to rape her. Knowing she would not get a fair hearing, she dumps the body in a lake. Then the Civil War breaks out, her parents are murdered and the police chief discovers who killed his son....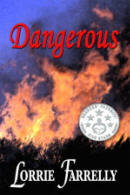 Dangerous by Lorrie Farrelly
Dangerously burned-out, ex-LA cop Cam Starrett imagines his new job in a small, central California town will be a haven from the tragedy, grief, and anger that have shattered his heart. His battered soul cries out for peace and quiet and merciful boredom....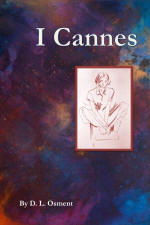 I Cannes by By

D.L Osment
I Cannes by D.L. Osment is a wonderfully warm and witty début novel set amongst the beautiful backdrop of Southern Europe. Who could ask for more?
The tale of Lucy, a film-maker, who makes the decision to travel to the Cannes Film Festival. But as soon as she steps on the plane....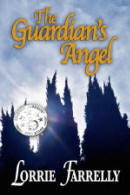 The Guardian's Angel by By Lorrie Farrelly
When nobody knows what to do with a troubled, damaged kid, it's time to call Elizabeth Driscoll. A wary, vulnerable, unusually intuitive young woman, Libby has a knack for helping children that others have given up on.....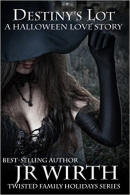 Destiny's Lot By J.R. Wirth
Young JR was looking forward to his long awaited Halloween date with the girl of his dreams. All he had to do was cut a few lawns to make a buck or two, and then take his younger siblings trick-or-treating. After that, he was free to enjoy his date with Destiny, and join his friends at a legendary Halloween party. What could go wrong?....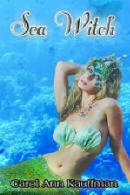 Sea Witch by

Carol Ann Kaufman
Dr. Laura Martin, Chief Extraterrestrial Life Scientist at The Touchstone Institute of Oceanographic Research, noticed troubling but subtle changes in the Atlantic Ocean. Before she could make sense of it all, her longtime assistant abruptly walked out......

SELF
HELP
top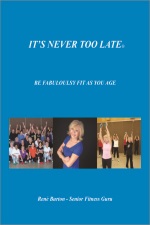 It's Never Too Late by

Rene Burton
We will all grow older.How you do that is up to you.
The truth is that chronological age simply doesn't matter.What matters is how you feel, which is determined by the lifestyle you lead,the food you eat and your level of activity......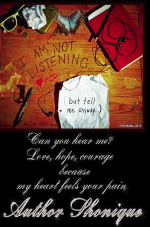 I Am Not Listening (but tell me anyway) by Author Shonique
In a world of non stop information we all want to scream... I AM NOT LISTENING (but tell me anyway) at some point in our day. With information over load we often shut down, fearing yet the newest onslaught to our fragile inner selves. ...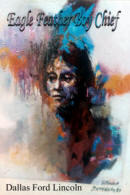 Chapter One
Eagle Feather Boy Chief By Dallas Ford Lincoln
An unexpected snow storm, along with the "white man's disease," forced Eagle Feather's family to move north that winter. The move was planned, but caught the small band of Native Americans off guard and unprepared.A strange new illness had taken its toll on the very young and many of the elders of the tribe. Game was scarce as most of their hunting ground had been clear cut by loggers who now occupied the land.....

The Grim Creeper By Margretchin Chantal
The Grim Creeper. Who is he? What does he do in that big four-story house all the time? He wears a long brown robe all the time. Some say he's a mad scientist and digs graves at two in the morning. The Townsfolk claim he's a warlock and practices witchcraft. He's just a harmless old man, isn't he? Billy, Joey, and Ralph are about to find out....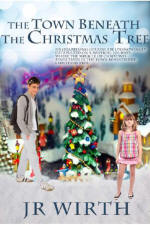 The Town Beneath The Christmas Tree by

J.R. Wirth
In the spirit of Charles Dickens, six cousins are placed into an unfamiliar, upside-down world. Once there, they are forced to deal with, and rely on, each other. The journey begins with the heroine, nine-year-old Hailey Jade, landing in a winter wonderland where terror soon sets in, as she realizes she is all alone. Soon Hailey is joined by her older cousin, Isaiah. Together they recognize that the younger children have also been catapulted through time and space and are now missing and in danger. The race to find the younger children ends them up in the town beneath their grandfather's Christmas tree, where they find the true meaning of Christmas and the love for one another....