- HORROR -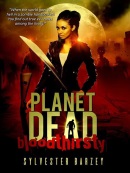 Zombies Are The Least Of Your Problems! During This Apocalypse, People Can Be Just As Horrifying!
It's 2019 and Catherine Briggs is having a very messed up year. Her car got stolen, her family thinks she's dead, there's an unwelcome late night visitor at her door and oh yeah, the world's become infested with zombies!
Catherine is on a mission to find her family, no matter the cost, but fate seems to have other plans in store for her.
Will she find her family before the rest of the world falls into this new era of hell or will Catherine Briggs became just another zombie in...
Planet Dead: Bloodthirsty!
Get Planet Dead: Bloodthirsty today, the first story from the world of Planet Dead. Find out what horrors await Catherine and learn why true evil hides among the living!.......
Click here to grab your copy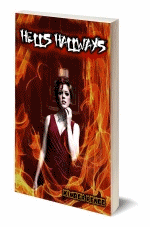 Amber Lee was raised in a small country town known by the mail service as the bible belt. There was a time when she was a little girl that all of the Jesus and bible stuff gave her comfort. But experience and Pharisee's ruined her little girl beliefs. It was just her and her mother. Her father walked out when she was two years old.......
Click here now to grab your copy
---