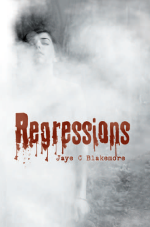 Dr. Constance Avery, a middle-aged, workaholic psychologist thriving in Beverly Hills is asked by her partners to stop using what some would call an unconventional treatment - regression therapy. She chooses the alternative to leave the comfort of their successful practice.....

Double Identity
by Jaye C. Blakemore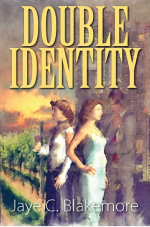 Identical Twins and Secret Lives...with Deceit, Murder, and Revenge! A passionate star-crossed romance between charismatic French vintner Cecile Cardin and elusive billionaire art collector Paul Allenwerth leads to the birth of beautiful twins Gillian and Julianne, who are separated at the age of three during a mysterious divorce, and raised in completely different environments: Julianne absorbs the artsy bohemian life of a small French winery, and Gillian lives in lonely luxury in New York City. Cecile and Paul take their shocking secrets to their graves…....

---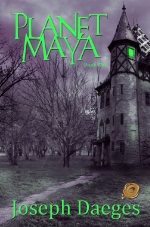 Planet Maya is a trilogy. It is a book about a haunted, cursed mansion. The mansion found many new owners at a bargain price. Every owner that purchased the said mansion did not have the courage to stay and confront the evil curse and strange things happening. Until Paul's family decided to resolve the mysteries. This story comes with three different stages in three different books until the whole story is revealed..........

---
---
Planet Maya Book 2
by Joseph Daeges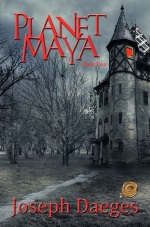 For a parent, there is nothing more terrifying than for their child to go missing. Daeges crafts a tale meant to demonstrate how the family's courage and coping strategies triumph over grim circumstances, but it lacks depth. Through the author's words, the reader understands that the wife is sad, the kids are scared, and the father is distraught, but their emotional states are not conveyed to a point where the reader connects with the characters. Despite this, the plot works as a compelling paranormal mystery. The history behind the mansion and its previous owners is intricate and appealing. In addition, Paul's investigation to find his son contains surprising revelation towards the end. This story will appeal to an audience of all ages who enjoy suspense within the paranormal genre..........

---
---
---
---
Planet Maya book 3
by Joseph Daeges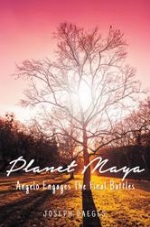 Joseph Daeges, a poet, author, family-man, avid outdoorsman, and writer, has completed his newest book "Planet Maya: Book 3 Angelo Engages The Final Battle': the last book in his entertaining and thrilling, Planet Maya, series. "This is the last book of my sequels; in this sequel the reader will finally discover the faith of Angelo and his family," said author Joseph Daeges. Published by New York City-based Page Publishing, Joseph Daeges' creative tale is a great science fiction work that intertwines strength, friendship, fear, war and love all into one suspenseful read. In the last sequel of Planet Maya the reader will discover how courage and determination were rewarded. The final victory was not granted instead it was the result of Angelo with the help of his best friends, Claire following step by step the will of a bad magician. For Paul, Henry and Harry family it was a reward for having tackle and work throughout difficult situation. For the entire precinct it was a gratification having use and deploy every element and tool available to solve this century mystery. For the entire town it became a sensational story that has been confirm to them at the town hall meeting...........

---