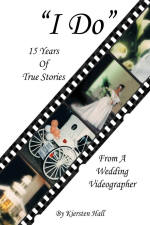 If you will ever be, or ever have been part of planning a wedding, you must read this book. Kiersten Hall writes a delightfully entertaining recount of the matrimonial ceremony from her unique perspective as a Wedding Videographer....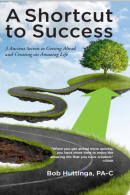 Reading this book might help you repair that broken elevator, but if you do have to take the stairs, there are only three easy-to-understand steps to success in family, occupation, recreation, health, and money. Many people will say there is not shortcut to success. They say you have to work hard. But you will learn that you can get ahead more quickly when you have a travel guide to help you clear past, outdated memories, clarify your goals, and see the future correctly, making your life an enjoyable, pleasant journey....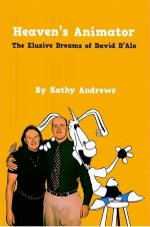 Heaven's Animator: The Elusive Dreams of David D'Alo
by Kathy Andrews
HEAVEN'S ANIMATOR is an illuminating and candid true story of love, family, loss and messages from the afterlife. This story has the rare emotional combination of humor, sorrow from the loss of a child and hope from signs from the afterlife. The unimaginable loss of a child is chronicled in this story. It is my individual journey of becoming a bereaved parent when my son David suddenly and unexpectedly passed away, with an emphasis on the emotional support from family and other grieving parents. I describe mystical events that convinced me of receiving afterlife messages from David. Discussions with other grieving parents about signs from butterflies and recurring phenomena with music and dreams are recalled by me in this story. David's philosophy to have fun and live life to the fullest, because life is too short, is inevitable throughout the story and was uniquely illustrated through his comic strips of Boomer Bunny seizing life and acting on every opportunity that he could in each of the comic strips. This true story takes readers on a journey from delightful humor, through the sorrow of child loss to the remarkable comfort of receiving signs from the afterlife.....