- PARANORMAL -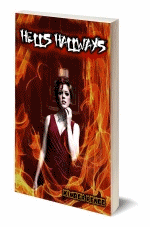 Amber Lee was raised in a small country town known by the mail service as the bible belt. There was a time when she was a little girl that all of the Jesus and bible stuff gave her comfort. But experience and Pharisee's ruined her little girl beliefs. It was just her and her mother. Her father walked out when she was two years old.......
Click here now to grab your copy
---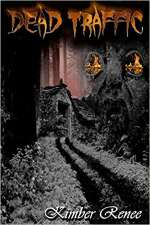 They called Cammy Tayler the voice of the dead. She remembers when she was seven years old and had her first encounter with spirit. Her Granny called it the "Magic." Her Granny had it too and introduced her to a mirror that would assist her in her communications. Spirit that wanted to share their stories could play it out on the mirror. Right out of high-school she began traveling to well known haunts with her assistant and best friend Zack Davis in an effort to collect stories from the spirits that were willing to share. She buys a haunted house setting on what was called "Mary's Farms" dated back to the 1700's and soon discovers that it was inhabited by spirits. The land cried blood. Her journey leads her to prove legends to be fact like Chief Eagle Wings curse on Mary's Farms, the witch's cabin and Shelly the doll. Her adventures lead her to a cave called "Ghost cave' and Jackals Bridge. The spirits flooded her with stories. She discovers the dark history and the all consuming influence of the witch who possessed and thrived at Mary's farms. Will she survive the darkness? Come, and take the adventure and see.........
Click here now to grab your copy
---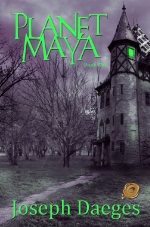 Planet Maya is a trilogy. It is a book about a haunted, cursed mansion. The mansion found many new owners at a bargain price. Every owner that purchased the said mansion did not have the courage to stay and confront the evil curse and strange things happening. Until Paul's family decided to resolve the mysteries. This story comes with three different stages in three different books until the whole story is revealed..........
Click here now to grab your copy
---
Planet Maya book 2
by Joseph Daeges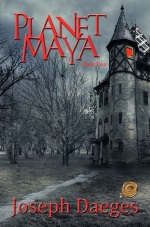 For a parent, there is nothing more terrifying than for their child to go missing. Daeges crafts a tale meant to demonstrate how the family's courage and coping strategies triumph over grim circumstances, but it lacks depth. Through the author's words, the reader understands that the wife is sad, the kids are scared, and the father is distraught, but their emotional states are not conveyed to a point where the reader connects with the characters. Despite this, the plot works as a compelling paranormal mystery. The history behind the mansion and its previous owners is intricate and appealing. In addition, Paul's investigation to find his son contains surprising revelation towards the end. This story will appeal to an audience of all ages who enjoy suspense within the paranormal genre..........
Click here now to grab your copy
---
Planet Maya book 3
by Joseph Daeges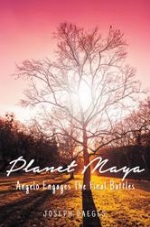 Joseph Daeges, a poet, author, family-man, avid outdoorsman, and writer, has completed his newest book "Planet Maya: Book 3 Angelo Engages The Final Battle': the last book in his entertaining and thrilling, Planet Maya, series. "This is the last book of my sequels; in this sequel the reader will finally discover the faith of Angelo and his family," said author Joseph Daeges. Published by New York City-based Page Publishing, Joseph Daeges' creative tale is a great science fiction work that intertwines strength, friendship, fear, war and love all into one suspenseful read. In the last sequel of Planet Maya the reader will discover how courage and determination were rewarded. The final victory was not granted instead it was the result of Angelo with the help of his best friends, Claire following step by step the will of a bad magician. For Paul, Henry and Harry family it was a reward for having tackle and work throughout difficult situation. For the entire precinct it was a gratification having use and deploy every element and tool available to solve this century mystery. For the entire town it became a sensational story that has been confirm to them at the town hall meeting...........
Click here now to grab your copy
---