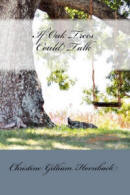 If Oak trees could talk, what stories would they tell? If she was the old Oak tree that loomed over Henry William Tyler's side yard for well over a century, she would have more than enough interesting stories to tell.
Maybe she would tell a humorous story about the time that Henry as a little boy helped himself to some fireworks from Mr. Harper's truck that turned out to be explosives........
---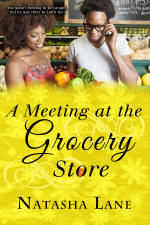 In a world of non stop information we all want to scream... I AM NOT LISTENING (but tell me anyway) at some point in our day. With information over load we often shut down, fearing yet the newest onslaught to our fragile inner selves.
Sometimes we just need a friend beside us, someone that gently reminds us of our own personal power. This book is geared toward the adolescent years yet is equally applicable to persons of all ages navigating this busy world of today.. .......
The Seers Terror On the Fourth of July
by JR Wirth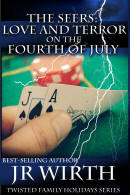 During their annual pilgrimage to stay with relatives on the Fourth of July, an unsuspecting family is hit by lightning. In the aftermath, Jess the father of the family, finds that he can see future tragedy in the eyes of others. The gift, or curse, causes much anxiety, and at the suggestion of his seven-year-old girl, Jade, he goes to the Stratosphere in search of a two-dollar blackjack table,....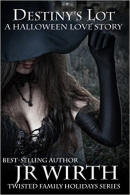 Young JR was looking forward to his long awaited Halloween date with the girl of his dreams. All he had to do was cut a few lawns to make a buck or two, and then take his younger siblings trick-or-treating. After that, he was free to enjoy his date with Destiny, and join his friends at a legendary Halloween party. What could go wrong?....
The War Between the States not only destroyed all Michael Cantrell loved, it left the young, former Confederate cavalry officer without faith or hope, a solitary, haunted man trying to escape his demons in the vast western frontier. Then, one spring day along the Wind River,....
Time Lapse
by Lorrie Farrelly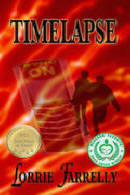 The accidental death of his beloved wife sent Alex Morgan into grief and rage, eased only by a profound bond with his son. Suddenly his life is shattered again when a chance discovery propels him into a world gone horribly, terrifyingly wrong.
Piecing together clues in this new nightmare, Alex suspects a colleague of taking a few, meddling steps back in time,....
Dangerous
by Lorrie Farrelly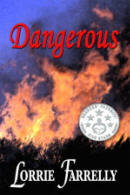 Dangerously burned-out, ex-LA cop Cam Starrett imagines his new job in a small, central California town will be a haven from the tragedy, grief, and anger that have shattered his heart. His battered soul cries out for peace and quiet and merciful boredom....
The Guardian's Angel
by Lorrie Farrelly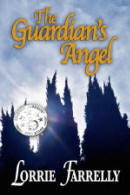 When nobody knows what to do with a troubled, damaged kid, it's time to call Elizabeth Driscoll. A wary, vulnerable, unusually intuitive young woman, Libby has a knack for helping children that others have given up on.....,....
In 1930s Spain, Alicia has it all; youth, beauty, brains and wealthy parents in the sherry business. It all comes crashing down when she kills the son of the corrupt local police chief for trying to rape her. Knowing she would not get a fair hearing, she dumps the body in a lake. Then the Civil War breaks out, her parents are murdered and the police chief discovers who killed his son........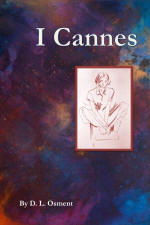 I Cannes by D.L. Osment is a wonderfully warm and witty début novel set amongst the beautiful backdrop of Southern Europe. Who could ask for more?
The tale of Lucy, a film-maker, who makes the decision to travel to the Cannes Film Festival. But as soon as she steps on the plane....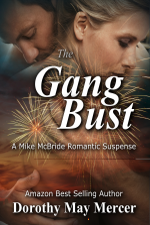 This novel is meant for you. Sit back and get lost in a good old- fashioned read, You deserve a time-out. In this Mike McBride Novel, hero cop Det. Lt. Mike McBride brings about a successful raid on the West Coast Cartel, and breaks up a baby-kidnapping and smuggling ring stretching from the Governor's Mansion in New Mexico to Capitol Hill in Washington D.C. Mike becomes a nationally recognized hero and delivers a ringing speech in the Senate that will challenge any notions held about illegal immigration. Meanwhile, his family and friends' lives progress with success, fun, romance, childbirth and an exciting and surprise ending.....