-YOUNG ADULT-
Scroll down or click on an Author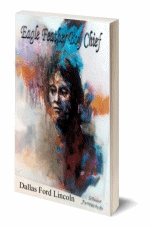 An unexpected snow storm, along with the "white man's disease," forced Eagle Feather's family to move north that winter. The move was planned, but caught the small band of Native Americans off guard and unprepared.A strange new illness had taken its toll on the very young and many of the elders of the tribe. Game was scarce as most of their hunting ground had been clear cut by loggers who now occupied the land.....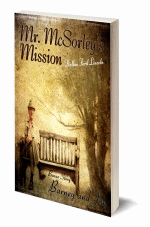 Mr. McSorley's Mission. A brief encounter of an old man and a young boy turns the old man's life of gloom and depression into a quest to give his new young friend a chance at a better life. In the process, the old man discovers something things about his own youth and a surprise that he hadn't bargained for....
The Grim Creeper. Who is he? What does he do in that big four-story house all the time? He wears a long brown robe all the time. Some say he's a mad scientist and digs graves at two in the morning. The Townsfolk claim he's a warlock and practices witchcraft. He's just a harmless old man, isn't he? Billy, Joey, and Ralph are about to find out....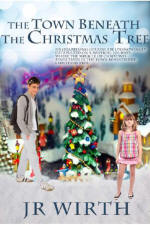 In the spirit of Charles Dickens, six cousins are placed into an unfamiliar, upside-down world. Once there, they are forced to deal with, and rely on, each other. The journey begins with the heroine, nine-year-old Hailey Jade, landing in a winter wonderland where terror soon sets in, as she realizes she is all alone. Soon Hailey is joined by her older cousin, Isaiah. Together they recognize that the younger children have also been catapulted through time and space and are now missing and in danger. The race to find the younger children ends them up in the town beneath their grandfather's Christmas tree, where they find the true meaning of Christmas and the love for one another....