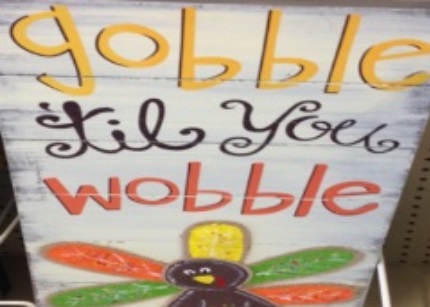 6. Precious Thanksgiving Memories!
Isn't it amazing that we are in the month of Thanksgiving already? The year has simply flown by and I personally have much to be thankful for. I am thankful that I am rich! I am in rich in blessings! Have you ever just taken the time to think about what you have that many others may not have? Are you thankful or grateful for your blessings? Today, I wanted to be thankful for precious memories! Do you know for some people, they feel as though memories are all they have left? Memories are God's blessing to us to help us to feel close to those who may not be sitting at our Thanksgiving Table this year. We've all experienced those first Holidays without our loved ones. It is rough and we become broken before the Lord. Only the Lord can heal a broken heart. Only He can comfort us in our brokenness.I do not want this article to be a downer, but instead an encouragement to you! Memories are a way to always keep our loved ones with us, and I have some wonderful Thanksgiving memories with my family that I wanted to share!
I come from a family of a loving Mom and Dad, five sisters and brother-n-laws, tons of nieces and nephews, and great nieces and nephews! When we would all get together for Thanksgiving at my parents' house it was a wild and special time! My parents' home was always our "home!" Regardless of where we lived, we traveled to go "HOME" for Thanksgiving and Christmas! Have you ever crammed thirty plus people in a house and listened to the roar and laughter from outside! If you were an outsider who just walked up to my parents sliding glass door and saw all of the people sitting everywhere, you would probably think to turn and run back to your car immediately, however, that crowd and roar and laughter of that crowd put inside me a belonging. I knew this was my "tribe" even with all of our dysfunction, disagreements at times, these people were apart of me and I am apart of who they are!
My parents were the Matriarch and Patriarch that held us altogether. Wow! Was my Mom ever a good cook! We were always blessed to have way more than enough for our Thanksgiving meals! My Mom always fixed the regular, Turkey, dressing, ham, baked beans, mashed potatoes and gravy, mac-and –cheese, rolls, but she then would cater to our favorites, especially for dessert! We could count on Banana pudding, Upside down Pineapple cake, chocolate cake, and my favorite a made from scratch black walnut cake with cream cheese icing and a dried apple layer cake!, We would have several pies: lemon, chocolate, butterscotch, pumpkin, apple, and cherry pies, and peach! We never had to worry about not having enough. After the meal, we would wobble from my Mom's table and see that hardly any of it looked like it was touched because she put on such a huge spread! Her philosophy was "I'd rather have too much, than not enough!" We always went back later for another plate, it was so delicious! Even when we lived on our farm where I am sure money was very tight at times, the table was always full and we never lacked having wonderful homemade meals prepared by my Mom. I thank God that she passed that wonderful nurturing gift of cooking to me and my other sisters, as now my table is full and my family and Thanksgiving guest seem always satisfied with their favorites as well! I wanted to throw in this little side note, at my parent's home, most of us were so stuffed after the basic meal; we generally waited awhile on our dessert. Even having dessert was as special as the actual meal. There was nothing like going back for those yummy desserts and pouring a steeping hot cup of coffee to have with my favorite dessert! By the way, my Mom's coffee pot was one of the commercial 32 cuppers that we would fill at least twice a day when everyone was there!
Every family probably has family traditions, mine as well. After our Thanksgiving meal and the dishes were all clean, we would play games, such cards, Yahtzee, scrabble, or whatever new games the family would bring in from wherever they were living at the time. We all laughed and loved visiting with each other. Were we the perfect family where we always got along perfectly, no there were typical family fusses and quarrels, but thank God nothing that lasted for long and we would all be happy to see each other again year after year!
After games, many times the men would stroll off outside or some of the younger ones watched football. However, my Dad, husband and several of my brother-n-laws went on an annual hunting trip! They all loaded up with guns and their rust colored Carhartt coats and coveralls and off they went! I don't remember them really bringing back what they hunted which I am sure they brought back something, but I really think the trip was more of a bonding time where the men just enjoyed being men who grunted and swapped stories together!
My Dad was a character! He was a very animated storyteller. When he began telling a story, all eyes were on him. He was our entertainment! As he told the stories of relatives and of his childhood memories or his prankster days, he would get this little impish twinkle in his eyes and a crooked smile upon his face that entertained us all. He would get so tickled in the telling of some of it that he literally would laugh until he cried. I will never forget that little white handkerchief he'd take out of his pocket and wipe his eyes from joyful tears! My Dad was all about getting the family together. I remember so many times, when I still lived at "home" or after I had left and would come "home", he would get the grill out, go buy tons of food, and just call us all up and ordered us to get to their house that he was cooking! He never gave us a choice, He told us to get up there! We obeyed and it provided for some of the best family memories and times we've ever had!
When my Dad passed away expectantly, nothing was ever the same! We realized he was the glue that held us altogether. Oh, we would still go "Home" but my mother and the rest of all of us had lost a huge chunk of our hearts and the empty chair at the head of the table told all of the story, nothing was ever the same! In a few short years, my Mom's health began to decline rather rapidly and so for a brief stint, the daughters would try to prepare the Thanksgiving meal! Eventually, I stopped going "home" altogether for Thanksgiving and only came "home" for Christmas until my Mom came to live with me! When she passed away, sadly I had no "home' to go to. Yes, I've gone back to Kentucky to visit my sisters where we are always welcomed, but they understand, it is not the same. I have had to begin my own family traditions, where I try to share the precious special touches from my parents and that big old family that made me who I am! Yes, you can imagine, I try to fix basically the whole entire meal that my Mom always fixed with the hope that when people come to my "home", they will feel like family and take away wonderful lasting memories and stories of precious times past and the special people that made our memories so sweet, while creating memories of our own!
You can connect or follow Christine:
GET CHRISTINE'S #1Bestselling BOOK HERE
FREE RESOURCES:

>>>>>>>> CLICK HERE TO WATCH FREE VIDEO<<<<<<<<
FREE RESOURCES:
You can connect or follow Christine:
Christine Gilliam Hornback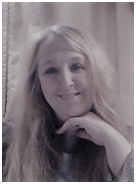 Wife, Mother, #1 Bestselling Author, Spiritual Midwife/Coach, Inspirational Speaker, Creator of Inspirational Programs and Authorship Programs, Artist and Art Instructor!
Hello Friends! I do Live Webinar Events, and now Facebook Live to Coach and Encourage! If you have been feeling stuck or overwhelmed in pursuing your passions and God given purpose, I would love to help you to go forward! If this is something that you would be interested in please click below for more information!
Christine is a weekly contributor to www.lakeviewtimes.com.
I would love for you to have my FREE Ebook Inspiring One Dreamer at a Time, Know the Seasons that You're In. Click Here to Get it FREE!