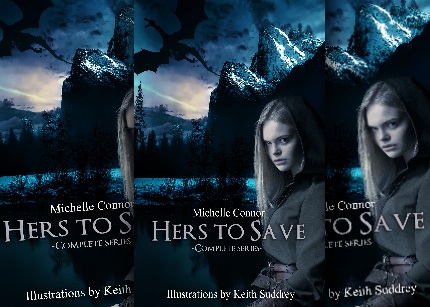 6-2-17 Distinguished Service Award: MCC Board of Trustees Chairperson Karen Carbonelli, second from left, presented the 2017 MCC Stanley and Blanche Ash Distinguished Service Award to, from left, William Ham, Karalyn Simon and Mike Williams, during a May 31 celebration at MCC's Stanley and Blanche Ash Technology and Learning Center on the college's Greenville campus.
SIDNEY – Montcalm Community College recently presented its 2017 MCC Stanley and Blanche Ash Distinguished Service Award to Karalyn Simon, William Ham and Mike Williams........
Hover to pause
MCC Board of Trustees Chairperson Karen Carbonelli recognized Simon, Ham and Williams for their community service and focus during a gathering of former award recipients and college dignitaries on May 31 at MCC's Stanley and Blanche Ash Technology and Learning Center on the college's Greenville campus.
Carbonelli said Simon is deeply rooted in the community she loves.
"Supporting her husband, Chuck, who served on the committee to establish MCC, Karalyn was instrumental in making the idea of a Montcalm County-based community college a reality in the 1960s," Carbonelli said. "The Simons' support of MCC has remained vibrant through the years."
Simon, of Edmore, served on the MCC Foundation Board of Directors from 1989 to 2016 and now serves as an MCC Foundation Emeritus Director. She has also served numerous community-based organizations, including the Edmore Potato Festival Board, Montcalm Heritage Village School, Edmore Centennial Celebration Board, Edmore Women's Club and St. Margaret Mary's Catholic Women's Club.
Carbonelli said Ham helped his community grow in many ways.
"A believer in the value of education, he served on the MCC Foundation Board from 2011 to 2016 and was an active and valued member of the foundation's Creating Futures, Strengthening Partnerships Capital Campaign Leadership Team," Carbonelli said. "Bill was also a member of the first Greenville Public Schools Strategic Planning Committee and was as an Odyssey of the Mind coach and Boy Scout co-leader for several years."
Ham, of Traverse City, formerly of Greenville, served as president of Greenville Printing Company for 25 years. He was a founding member of Greenville Community Bank and is a past director of Commercial State Savings Bank, First Michigan Bank – Greenville and Isabella Bank – Greenville. He also served on the Spectrum Health United/Kelsey Foundation and Hospital Boards, and chaired the hospital's finance committee. In addition, he has served on the board of the Greenville Area Community Foundation, the First Congregational Church of Greenville, the Greenville Country Club, the Greenville Chamber of Commerce, the Greenville Rotary Club and the Port Traverse Condo Association Board.
Carbonelli said Williams, of Sidney, is the personification of MCC's values of caring, competence and community orientation.
"Community service could be Mike's middle name," she said. "Since 1996, he has served the Montcalm County Sheriff's Office as deputy sheriff, sergeant, staff sergeant, undersheriff and, most recently, sheriff. His service to the people of Montcalm County has included road patrol, traffic deputy, community policing and police dog handler.
"Mike's support of our region extends far beyond the sheriff's office," Carbonelli added. "His dedication to education and our youth is evident through his service on the Central Montcalm Public Schools Board of Education, Burgess Lake 4-H Club, Central Montcalm Band Boosters, Montcalm Area Career Center Criminal Justice Advisory Board, Ionia Montcalm Secure and Friendly Environment Child Advocacy Center Board and the MCC Board of Trustees."
Williams's community focus also includes the Montcalm County Police Officers' Association Executive Board, the Montcalm County Command Officers Association, the Montcalm Prevention Collaborative, the Montcalm Human Services Coalition, the Montcalm County Local Planning Team, the Community Corrections Advisory Board, the Montcalm Central Dispatch Authority Board and the Central Michigan Enforcement Team. In 2016, he initiated the 100 Men Who Care – Montcalm County group to support area non-profit organizations.
Simon, Ham and Williams accepted the award while giving thanks to the MCC Board of Trustees, past and present MCC employees, previous Distinguished Service Award recipients, Montcalm County citizens and MCC students.
The MCC Board of Trustees established the Distinguished Service Award in 1973 to recognize people who and organizations that, through a sense of purpose, community concern and leadership, have helped the college serve its community.
Former recipients of the MCC Stanley and Blanche Ash Distinguished Service Award include: Dr. Scott Koenigsknecht, 2016; Leslie K. Morford, 2015; the Creating Futures, Strengthening Partnerships Capital Campaign Leadership Team, 2014; Martha Jean Brundage, 2013; Dick Ellafrits, 2012; Bill and Harriette Cook, 2011; Steve Foster, 2010; United Solar Ovonic, 2009; Blanche Ash, 2008; Central Area Michigan Works Consortium, 2006; State Representative Judy Emmons and State Senator Alan Cropsey, 2005; Franz Mogdis and Dr. Robert Painter, 2004; Thomas Kohn and Jean Southward, 2003; M-TEC Board of Overseers, 2002; M-TEC Fundraising Campaign Leadership Team, 2001; State Representative Larry DeVuyst, Judith Riessen and Charles Halterman, 2000; Lemont Renterghem, 1999; Beatrice Doser and EightCAP, Inc., 1998; Montcalm Alliance and State Senator Joanne Emmons, 1997; Panhandle Coalition and Coalition of Greater Greenville, 1996; U.S. Representative David Camp and David Roslund, 1995; Bob Marston, 1994; Orville Trebian and Bob Braman, 1993; Wayne Omillian and Edmore Woman's Club, 1991; L. Charles Mulholland and Montcalm Heritage Village Committee, 1990; C. Homer Miel and Women's Festival Council, 1989; The Daily News and John Stafford, and Eric L. Halvorsen, 1988; George M. Showers and Gordon L. Stauffer, 1987; Paul Warnshuis and David Mayes, 1986; State Senator Robert A. Welborn and State Representative Donald Van Singel, 1985; Donald McKenna, 1984; Sydney S. Swainston and Vernon R. Johnson, 1983; Francis L. Rivard, 1982; Harold A. Springsteen and Einer Thorlund, Jr., 1981; Margery Wilson, Stanton Development and Lester J. Sitts V.F.W. Post 5065, 1980; Michael Salisbury and Arthur Kurtze, M.D., 1979; Michael Slentz, 1978; Ahmad Younis, M.D., 1977; Larry Disher, D.V.M., 1976; Grace Greenhoe and Willard Braman, 1975; Harold O. Steele, D.D.S., and Maurice D. Swift, 1974; and Stanley P. Ash, W. Bruce Bennett, M.D., Joseph E. Cook, James L. Crosby, L. Stanley Kemp, Marian E. Kemp, Kenneth J. Lehman, and Dr. William J. Seiter, 1973.